Vulcanized Fibre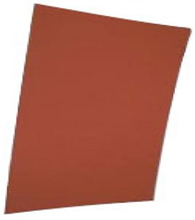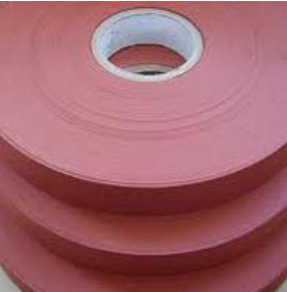 In India vulcanized fibre is referred to as "red fibre" or just "fibre". It is manufactured by bonding several layers of pure cotton pulp in zinc chloride solution and then "washing" to leave behind a durable, chemical free, environment friendly product which contains no resins or bonding agents. Vulcanized fibre is available in different forms- rolls, coils & sheets. The electrical grade of vulcanized fibre is sometimes also referred to as "fish paper".
We stock vulcanized fibre from 0.25mm to 10mm thickness in rolls & sheets. We have full in-house slitting facilities and can supply coils/strips as per your needs.

• High mechanical and tensile strength
• Easily bendable and perforated without any cracking
• Exceptionally light weight, about half the weight of aluminum
• Excellent electrical properties, ideal arc resistance, tear resistance
• Possesses the beneficial properties of metals, plastics, rubber and leather
• Environment friendly, poses no threat to nature, easily disposable
• Available in rolls and coils for easy automatic punching

These properties enable vulcanized fibre to be used in applications like electrical insulation, abrasive discs, washers, slot cell insulation, switch and appliance insulation, electric motor insulation, textile bobbins & shuttles, automobile gaskets etc.

---